After receiving a promotion to captain for your previous efforts in Snow Blind, you are now tasked in Operation Metal Shark with heading with Arnold to the rim-world Matar, where the Aeon are brainwashing or slaughtering the local populace. Operation Metal Shark will be the first primarily naval map you will be fighting on in the UEF campaign, and the only mission which exclusively revolves around non-land combat.
1. DEFEAT FRIGATE FORCE
A fleet of six frigates patrols to the south. To defeat them, you'll need a sizable navy, so build up your starting island with plenty of air and sea defense before starting this objective. A mixed force of subs and bombers works best, as they make life tough for engineers building torpedo launchers or enemy frigates. If you've unlocked gunships with objectives 2 and 3, those are excellent.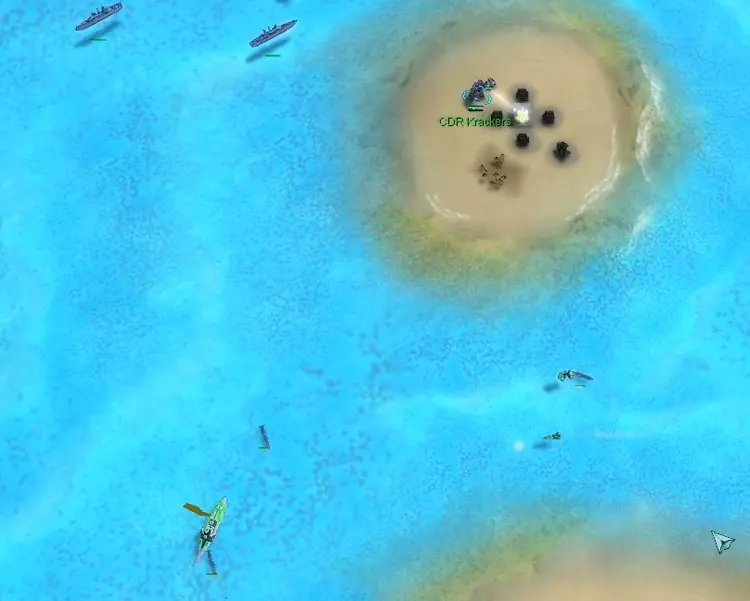 2. BUILD SONAR INSTALLATION
Easiest objective since "Build 3 Mass Extractors". Build it near a Torpedo Launcher so that you can have some advance warning for your defenses.
3. DESTROY ALL ENEMY SUBMARINE GROUPS
The only real way to defeat the enemy subs is to have lots of subs of your own. A single Frigate will also give you sonar coverage for the all-important edge in sub battles, since whoever fires first usually wins. If you can trick them into a Torpedo Launcher, your job is easier, but that's risky.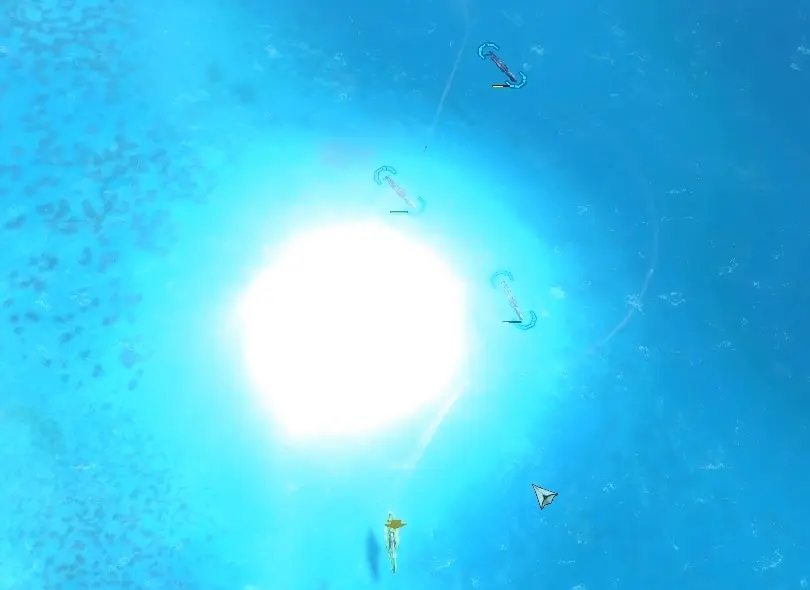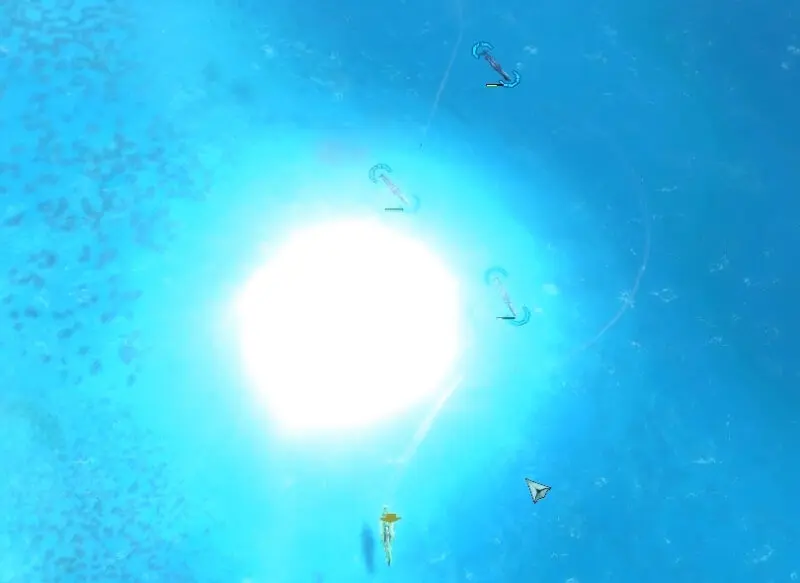 4. DEFEAT THE AEON COUNTERATTACK
Map expands to the south
Schematics added by this point: Gunship, Torpedo Bomber
If you have a decent naval and air force, the counterattack should be no problem – just make sure your fighters cover the approaches to your base. There's a small Aeon island nearby with a Hydrocarbon plant on it; dispatch it with ships (surface your subs to attack ground targets).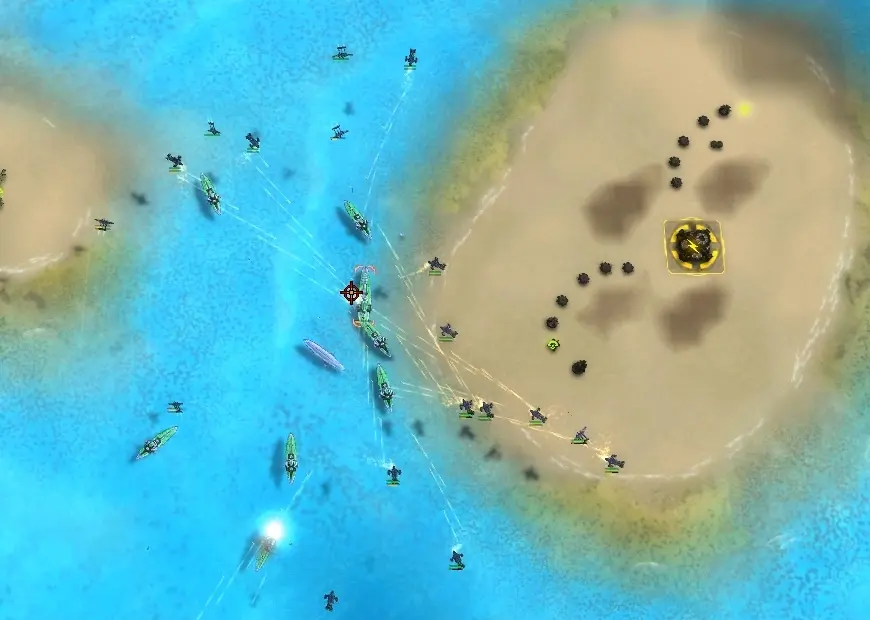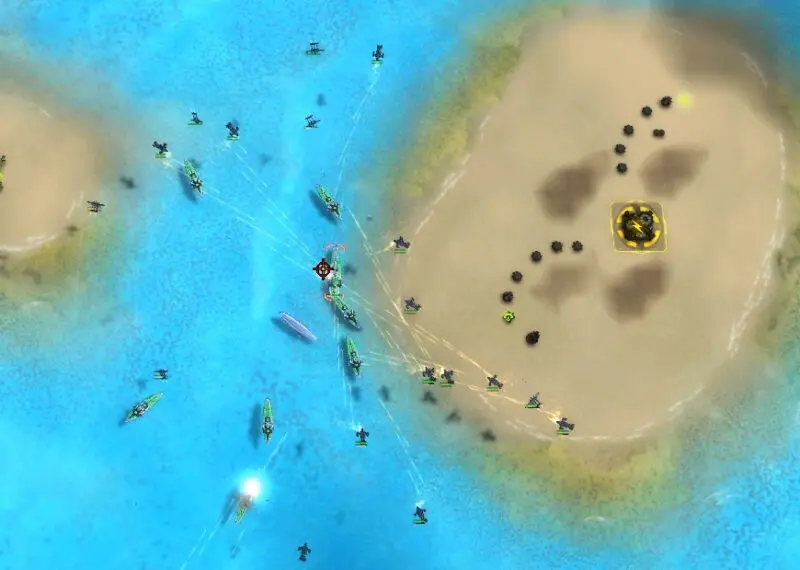 5. RECLAIM ARNOLD'S BLACK BOX
Schematics added: Resource Allocation System – ACU upgrade
By now you should have stepped up your production of aircraft so that you have lots of gunships and fighters ready, with bomber / torpedo bomber support for your sea fleet. Try to take naval control early so you can stop building torpedo bombers and concentrate on air units. Make sure you patrol to the east, as enemy attacks generally come from that direction. Expand to the southern islands – T2 point defenses on the shoreline work quite well to ward off Aeon ships. When you're ready to move in on Arnold's island, send your aircraft in first to destroy the torpedo launchers, then bring in your ships to clean up.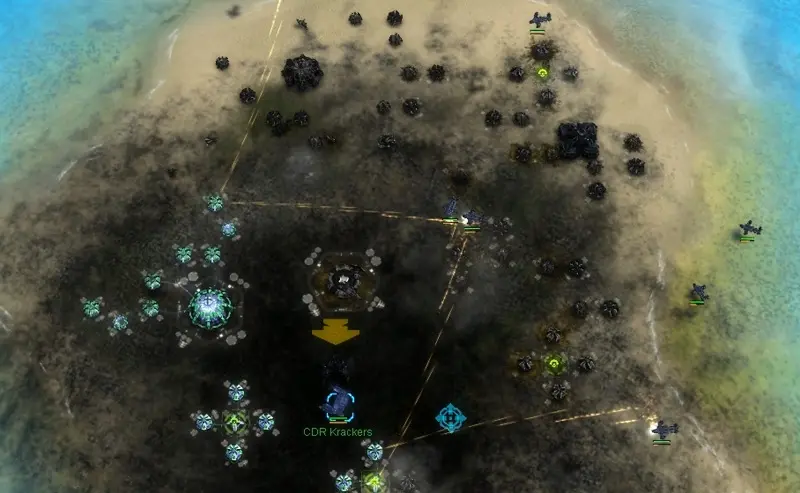 6. KILL OR CAPTURE THE AEON PRINCESS
Map expands to the east
Schematics added: T2 Naval Factory
You can't complete this objective no matter how you try. Instead, set your sights on Eris, the Aeon commander.
7. DESTROY THE AEON COMMANDER'S MAIN BASE
The Aeon base is large and well-defended. Build up an army of destroyers and subs, then use it to first clear out the small island north of the base, then to destroy the anti-air on the southern tip of the island so your gunships can move in to establish a beachhead. Once you have naval control, stop building ships after you have a few cruisers to pound the shoreline and convert your production to a T2 Land Factory building heavy tanks you can air-drop at the south. Move your tanks north, concentrating fire on the Anti-Air turrets. As usual, when the ACU comes after your tanks, send in the gunships and any bombers you have left over for the kill.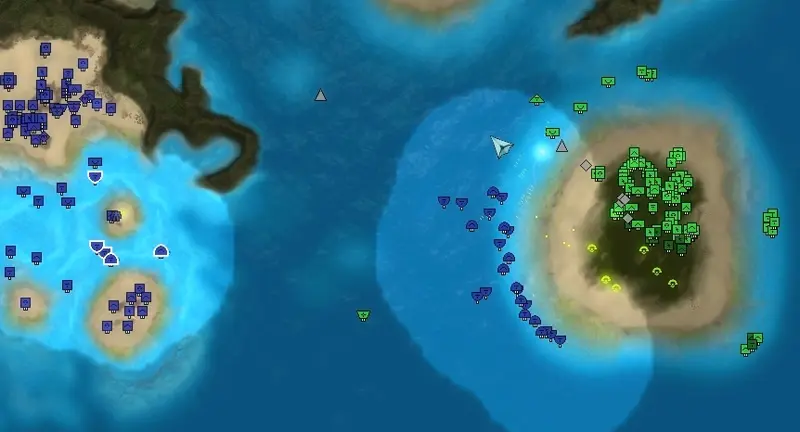 Mission 3 – Operation Metal Shark – Video Guide